Botanical Extracts for Skin
Here at Making skin care product, we have the ingredients you need. Our SFE-CO2 Botanical extract can make your formulas more effective, supercritical carbon dioxide extraction is "low temperature, high efficiency, high selectivity and no pollution". With the right blend of plant extracts, you can enhance the luxury of your brand, and appeal to customers who are interested in natural beauty. Choose us as rosemary extract powder supplier.
Botanical Extracts for Cosmetics
Green and functional cosmetics are increasingly popular, and as the use of plant extracts in cosmetics becomes more and more widespread, so do the varieties of applications. Compared to traditional cosmetics, cosmetics formulated with plant extracts as active ingredients have many advantages: Botanical extract wholesale overcome the disadvantages of traditional cosmetics that rely on chemical synthesis; they make the product safer; natural components are more easily absorbed by the skin, making the product more effective; and they have more functional properties.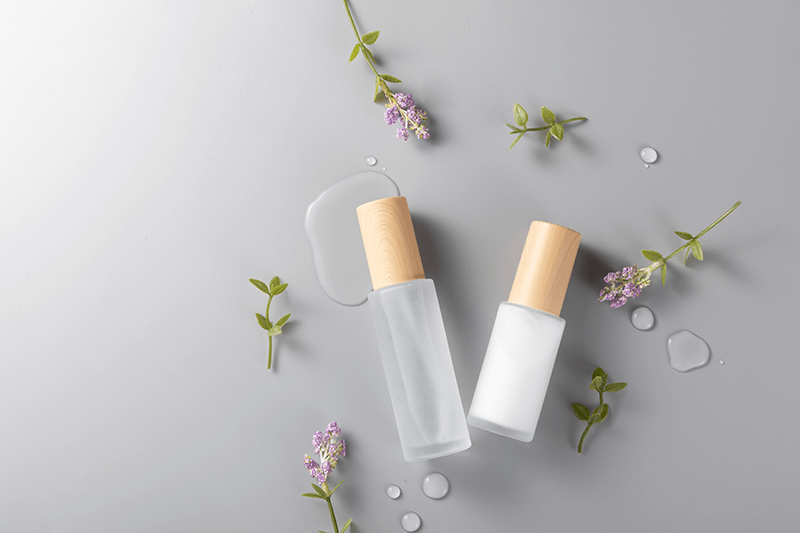 Botanical Ingredients in Skin Care
Rosemary Extract Skin Benefits
Rosemary extract is an ideal natural antioxidant. The main antioxidant components are roseminic acid, sage acid and urguic acid. The main added ingredient in skin care products is rosemary acid. Roseminic acid also has a strong anti-inflammatory activity, which can protect the skin, strengthen the skin, promote the blood circulation, and promote the skin function. At the same time, the antibacterial and antiviral effects of roseminic acid can inhibit acute and chronic infection, resist ultraviolet light, and can inhibit the degradation of elastin. These make it an excellent natural additive to skin care products.
Carrot Seed Oil For Skin Benefits
Carrot seed oil in cosmetics, skin care products, the main role is antioxidant, flexurite, moisturizer, the risk factor is 1, relatively safe, you can rest assured to use, for pregnant women generally have no impact, carrot seed oil does not cause acne. Carrot seed oil can be used as a cosmetic spice or a massage oil for skin preparation.
Frankincense Oil For Skin Benefits
Frankincense essential oils work for mature skin, scars, wound healing, and fine wrinkles. Many world-renowned skin care and anti-wrinkle brands have added a small amount of frankincense essential oil to promote the effect of smoothing fine lines. In fact, people who understand essential oil will buy a good frankincense essential oil, added in their own skin care products.
Other Botanical Extract Applications